Our Specialized Services
At Maple Furnace Heating & Air Conditioning, we offer a range of specialized commercial HVAC services tailored to the healthcare sector:
1. Rooftop Unit Installation and Maintenance: We are experts in installing and maintaining rooftop HVAC units, ensuring precise climate control for your medical facility. These units are ideal for smaller healthcare buildings and provide energy-efficient solutions.
2. Boiler Installation and Service: Our certified technicians are skilled in installing and servicing boilers, providing dependable heating and hot water solutions essential for healthcare facilities.
3. Commercial HVAC System Solutions: We design, install, and maintain commercial HVAC systems that meet the unique requirements of healthcare settings, including clean air filtration and temperature control.
4. Emergency Services: We understand that healthcare facilities can't afford downtime. Our team is available for emergency HVAC repairs and service, 24/7, to ensure uninterrupted operations.
Get in Touch
---
Why Choose Maple Furnace Heating & Air Conditioning
Healthcare Expertise:
We have extensive experience working with healthcare facilities, understanding the critical nature of climate control and air quality for patient comfort and safety.
Quality Assurance:
We are committed to delivering high-quality service and ensuring that your HVAC systems are reliable and efficient.
Compliance and Safety:
We adhere to all industry regulations and safety standards to maintain a safe and compliant healthcare environment.
Emergency Response:
Our rapid response team is available around the clock to address any HVAC emergencies, minimizing disruptions to your facility's operations.
Custom Solutions:
We provide customized HVAC solutions tailored to the specific needs of your healthcare facility.
Don't compromise on the comfort, safety, and reliability of your healthcare facility's HVAC systems. Contact us today to schedule a consultation and discover how Maple Furnace Heating & Air Conditioning can provide expert commercial HVAC services designed to meet the unique needs of smaller hospitals and healthcare facilities. Trust us to keep your medical environment comfortable and efficient, allowing you to focus on patient care.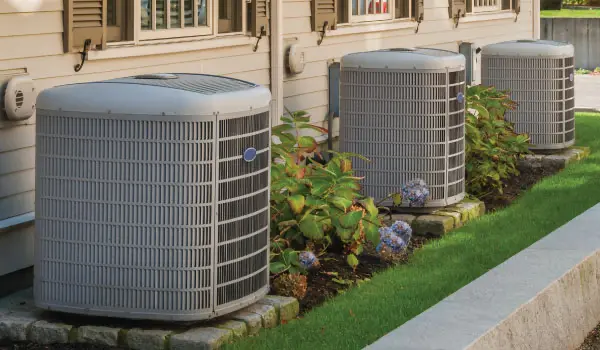 $50 OFF
Air Conditioner Repair
$50 off air conditioner or heat pump repair.
Contact Us
Contact Us
We offer 24/7 Emergency Services
Call Us Now