Our Comprehensive Services
At Maple Furnace Heating & Air Conditioning, we offer a wide range of commercial refrigeration services tailored to your business needs:
1. Walk-In Cooler Installation and Maintenance: We are experts in the installation and maintenance of walk-in coolers, providing businesses with reliable and efficient storage solutions for perishable items.
2. Walk-In Freezer Installation and Service: Our team specializes in walk-in freezer installations and servicing, ensuring that your frozen goods remain at the optimal temperature.
3. Commercial Refrigeration Unit Solutions: We design, install, and maintain various commercial refrigeration units, such as reach-in coolers and display cases, to meet the specific requirements of your business.
4. Temperature Control Expertise: We understand the importance of precise temperature control for different products, and we ensure that your refrigeration systems maintain the ideal conditions.
5. Energy Efficiency: We strive to provide energy-efficient solutions to help businesses reduce operating costs while maintaining the freshness of their products.
Get in Touch
---
Why Choose Maple Furnace Heating & Air Conditioning
Commercial Expertise:
Our team has extensive experience in commercial refrigeration, understanding the unique challenges and demands of businesses.
Custom Solutions:
We work closely with you to design and install refrigeration systems that meet your specific needs, whether you operate a restaurant, grocery store, or other commercial establishment.
Safety and Compliance
We adhere to all industry regulations and safety standards to ensure the safe operation of your commercial refrigeration systems.
Quality Workmanship:
We take pride in delivering high-quality workmanship and using top-grade materials for all installations and maintenance.
Customer Satisfaction:
Your satisfaction is our ultimate goal. We are dedicated to providing top-notch services that exceed your expectations.
Ensure the freshness and safety of your products with expert commercial refrigeration services from Maple Furnace Heating & Air Conditioning. Contact us today to schedule a consultation and explore our comprehensive refrigeration solutions tailored to your business. Trust us to keep your commercial refrigeration systems running efficiently, so you can focus on serving your customers with confidence.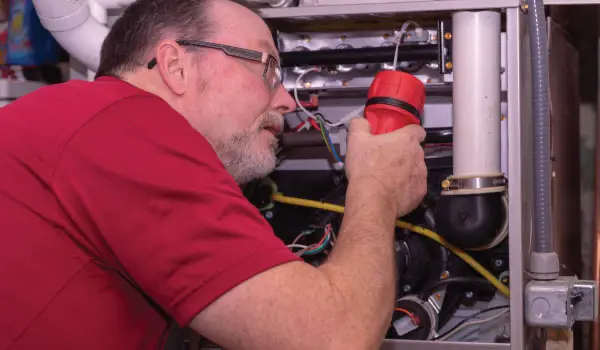 $50 OFF
Furnace Installation
$50 off furnace installation.
Contact Us
Contact Us
We offer 24/7 Emergency Services
Call Us Now