Our Air Conditioner Maintenance Process
Regular maintenance is essential to keep your air conditioner running smoothly and efficiently. Our maintenance services include:
Cleaning and Inspection: We clean and inspect all components of your air conditioner, including coils, filters, condenser, and evaporator, to ensure they are free from dirt and debris that can hinder performance.
Refrigerant Check: We inspect and recharge refrigerant levels to ensure optimal cooling efficiency.
Thermostat Calibration: We calibrate and test your thermostat to guarantee accurate temperature control and energy savings.
Electrical and Mechanical Checks: We thoroughly examine electrical connections, motors, and fans to identify and address any potential issues.
Duct Inspection: We inspect and clean your air ducts to improve air quality and ensure proper airflow.
Join Today
---
Frequently Asked Questions About AC Repair
How often should I schedule air conditioner maintenance?
It's recommended to schedule annual maintenance for your air conditioner. Spring is an ideal time to ensure your AC is in top shape before the summer heat arrives.
What are the signs that my air conditioner needs repair?
Common signs include reduced cooling efficiency, strange noises, odd odors, and increased energy bills. If you notice any of these issues, it's best to have your AC inspected and repaired promptly.
Can I perform air conditioner maintenance myself?
While you can perform some basic maintenance tasks like cleaning or replacing filters, it's advisable to have a professional handle comprehensive maintenance. Certified technicians have the tools and expertise to identify and address hidden issues, ensuring your system runs efficiently.
Is it more cost-effective to repair or replace my old air conditioner?
The decision depends on factors like the age of your system, the extent of the damage, and its efficiency. In some cases, repairing an older unit makes sense, while in others, investing in a new, energy-efficient system can save you money in the long run. A professional evaluation can help you make an informed decision.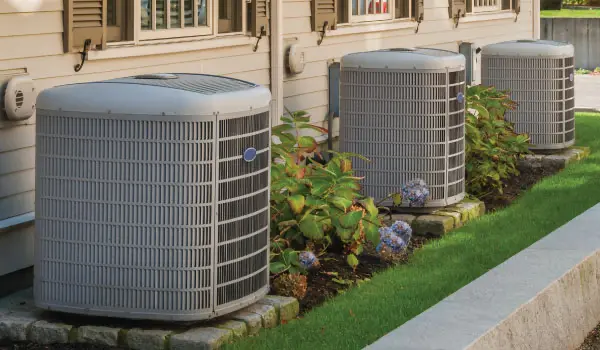 $100 OFF
Air Conditioner Repair
$100 off air conditioner or heat pump repair.
Contact Us
Contact Us
We offer 24/7 Emergency Services
Call Us Now