The Importance of Heat Pump Maintenance
Regular maintenance is essential to keep your heat pump in top shape. Here's why
Efficiency: Routine maintenance ensures that your heat pump operates efficiently, saving you money on energy bills.
Reliability: Preventative maintenance reduces the risk of unexpected breakdowns, ensuring your comfort, especially during extreme weather.
Extended Lifespan: Well-maintained heat pumps tend to last longer, providing a better return on your investment.
Improved Indoor Air Quality: Cleaning and servicing the system's components can enhance indoor air quality by removing dust and allergens.
Duct Inspection: We inspect and clean your air ducts to improve air quality and ensure proper airflow.
Join Today
---
Signs Your Heat Pump Needs Repair or Tune-Up
How do you know when it's time for heat pump maintenance or repairs? Look out for these signs:
Reduced Heating or Cooling Efficiency
If your heat pump isn't maintaining a comfortable temperature, it may need a tune-up.
Unusual Noises
Strange sounds coming from your heat pump can indicate underlying issues that require attention.
Icing or Frosting
Ice buildup on your heat pump can affect its efficiency and may indicate a problem with the system.
Increased Energy Bills
If you notice a sudden spike in your energy bills, your heat pump might not be running efficiently.
Weak Airflow
Weak airflow can result from clogged filters or other issues that need addressing.
Faulty Thermostat
An inaccurate or malfunctioning thermostat can lead to temperature inconsistencies.
Maple Furnace Heating & Air Conditioning is here to address these issues promptly and professionally. Our team of experts is well-equipped to diagnose and resolve heat pump problems, ensuring your home remains comfortable throughout the year.
Don't wait until your heat pump breaks down. Contact us today to schedule a comprehensive tune-up or repair service. Let Maple Furnace Heating & Air Conditioning keep your heat pump running smoothly for dependable year-round comfort.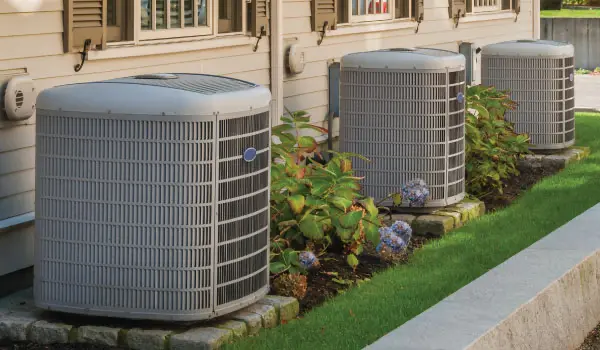 $50 OFF
Air Conditioner Repair
$50 off air conditioner or heat pump repair.
Contact Us
Contact Us
We offer 24/7 Emergency Services
Call Us Now